Williamsburg Vacation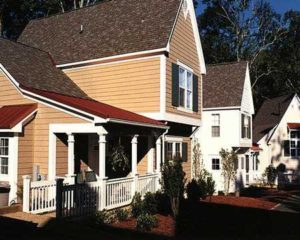 You'll enjoy your vacation even more while staying in one of the Cottages at the resort.
Enjoy 3 days and 2 nights in a two bedroom Cottage for only $299 + tax. This package will accommodate 2 adults and up to 4 children and includes your choice of 4 tickets to Colonial Williamsburg or Water Country, or you may choose 3 tickets to Busch Gardens. We also have 4 day/3 night packages for $449 +tax that also include tickets.
One bedroom packages start at only $149 for 2 nights and will accommodate two adults & one child. This package includes your choice of 2 tickets to any attraction, Busch Gardens, Water Country or Colonial Williamsburg.  Our 4 day / 3 night 1 bedroom packages cost $229 + tax.
This beautifully 147 acre resort is located beside Water Country USA and only 5 minutes away by car from downtown Colonial Williamsburg or the Busch Gardens theme park. Amenities include three outdoor pools plus an indoor heated pool, each with it's own pool-side jacuzzi tub, a fitness center, dry sauna, steam spa, tennis courts, basketball courts, game room, putt-putt golf and a gift shop. Free wireless internet is also available throughout the resort and discounted golf is offer at the Williamsburg National Golf Course.
Because this is a promotional offer, there are a few eligibility conditions you must meet in order to purchase the package and attend a brief tour of the resort sometime during your stay. There is no obligation to buy anything and it's a great way to save money on vacation. This offer is for married couples or cohabiting couples 25 years of age or older with a combined income of $50,000 a year or more. You'll also need to have a major credit card to book this package on, debit cards are not accepted. Two night package are available for Sunday or Monday check-in only and three night packages are available for check-in any day of the week except for Tuesdays.
Williamsburg Vacation Email Request Form
For more information about our Williamsburg Vacation Package or to book your reservation, call 1-757-509-3333 or fill out the form below to email your request.