Busch Gardens Tickets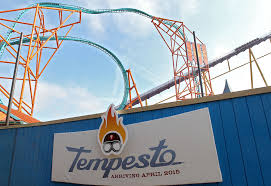 If you're looking for the best deal to save money on Busch Gardens tickets, you've come to the right place !
Receive 2 free Busch Gardens tickets when you attend a tour of Williamsburg's premier vacation resort. There is no obligation to buy anything and it's a great way to save $180 on tickets.
During the walk thru tour, you'll get to go inside the units to check out the decor and amenities. You tour guide will also show you around the property amenities that include an indoor Jr. Olympic size wimming pool and three out door pools, basketball courts & tennis courts, putt putt golf and more. Two adults and up to three children may attend the tour or up to four adults.
Because this is a promotional offer, there are a few conditions you must meet in order to participate. This offer is for married or cohabiting couples that are 25 years of age or older, with a combined income of $50,000 a year or more. You'll also need to have a major credit card to qualify for this promotion.
Call 1-757-509-3333 to schedule your tour and receive 2 Free Busch Gardens tickets