Colonial Williamsburg Tickets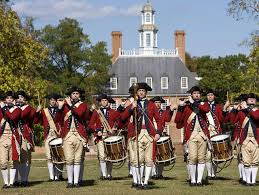 Receive 2 Free Colonial Williamsburg tickets when you attend a tour of Williamsburg's premier vacation resort.
This beautiful resort is located near Water Country USA and only five minutes from Busch Gardens or downtown Historic Williamsburg. It features individual Cottage villas, single level Town Homes and luxurious two story Estate Homes that have private Jacuzzi tubs in the master bedrooms and a gas fireplace. These units are available for vacation ownership or you can rent them by week or by the night.
You and your spouse will get to enjoy a pleasant walk through tour of the different style units  and you'll get to see some of the the property amenities that include a Jr. Olympic size indoor swimming pool, three outdoor pools, basketball & tennis courts, putt-putt golf and more. There is no obligation to buy anything to receive your choice of 2 free tickets but you must meet all the eligibility conditions in order to participate.
Because this tour is a promotional offer, there are a few eligibility condition you must meet in order to participate. This offer is for married or cohabiting couples that are 25 years of age or older, with a combined income of $50,000 a year or more. You'll also need to have a valid photo I.D. and show that you have a major credit card in your own name when you begin the tour. Cohabiting couples must be able to show proof of having the same address. This offer is also limited to one per family or group.
Call 1-757-509-3332 to schedule your tour to receive 2 Free Colonial Williamsburg tickets or fill out the email request form below.