Colonial Williamsburg Tickets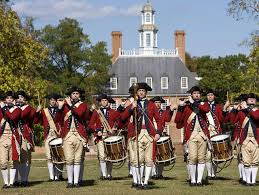 Receive 2 Free Colonial Williamsburg tickets when you attend tour of a vacation resort in Williamsburg Virginia.
This beautiful resort is located near downtown Historic Williamsburg and only five minutes away by car from Busch Gardens or Water Country USA. The resort features one, two and three bedroom fully loaded vacation condos that are available for vacation ownership opportunities or you can rent these units by week or by the night. You and your family will get to enjoy a complimentary breakfast or lunch along with a guided walk through tour of units and you'll get to check out some of the the property amenities as well. There is no obligation to buy anything to receive your choice of 2 free tickets just for taking a look at the resort.
This offer is for married or cohabiting couples that are 25 years of age or older with a combined gross income of $50,000 a year or more. Single women that are 35 years of age or older with an annual income of $60,000 a year or more may also participate.  You'll also need to show a valid photo I.D. when you begin the tour and show that you have a debit card or credit card in your own name. This offer is also limited to one per family or group.
Tours of the resort are available 6 days a week and closed only on Thursdays. Tour times are at 9am or 11am or 12pm or 1pm.  Email us below to schedule your tour to receive 2 free Williamsburg tickets or call us at 1-757-509-3332.