Colonial Williamsburg Tickets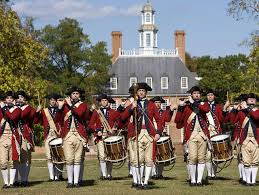 Are you looking for the best deal on Colonial Williamsburg tickets ? Receive 2 Free Colonial Williamsburg tickets when you attend a promotional tour of a 5-Star vacation resort in Williamsburg.
Located only five minutes away from downtown Colonial Williamsburg, this full service resort offers individual Cottage Villas, Town Homes and Estate Homes to lodge in for vacation.
Your own personal tour guide will take you on an exciting walk through tour of the units and you'll get to explore some of the property amenities that include an indoor Jr. Olympic size swimming pool, three outdoor pools, basketball courts & tennis courts, putt-putt golf and more. You'll also get to learn about their vacation ownership opportunities but there is no obligation to buy anything. Because this is a promotional offer, there are a few eligibility condition you must meet in order to participate in this promotion. This offer is for married or cohabiting couples that are 25 years of age or older, with a combined income of $50,000 a year or more. You'll also need to have a valid photo I.D. and show that you have a major credit card in your own name when you begin the tour. This offer is limited to one per family or group.
Call 1-800-229-1665 to schedule your tour to receive 2 Free Colonial Williamsburg tickets or fill out the email request form below.